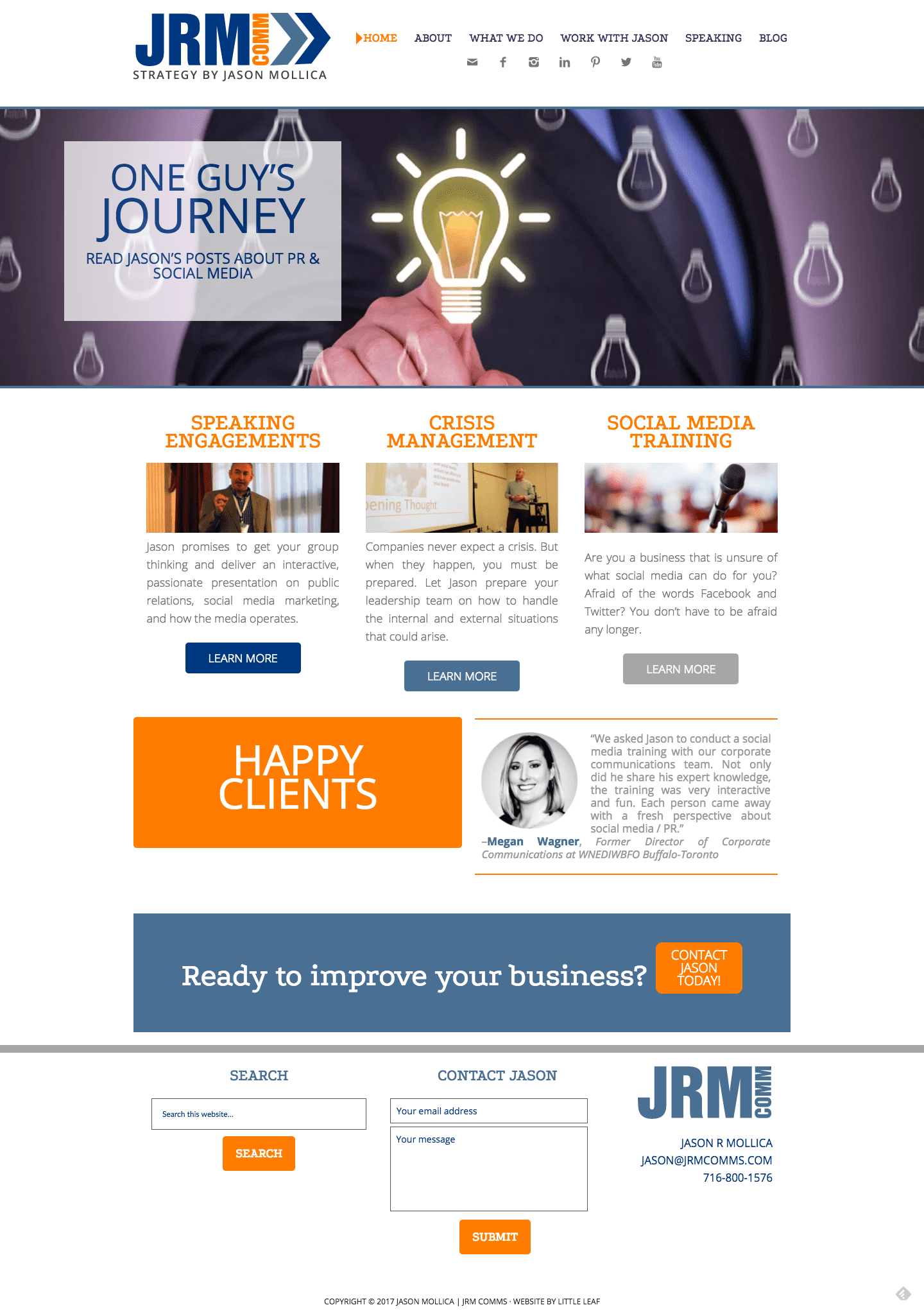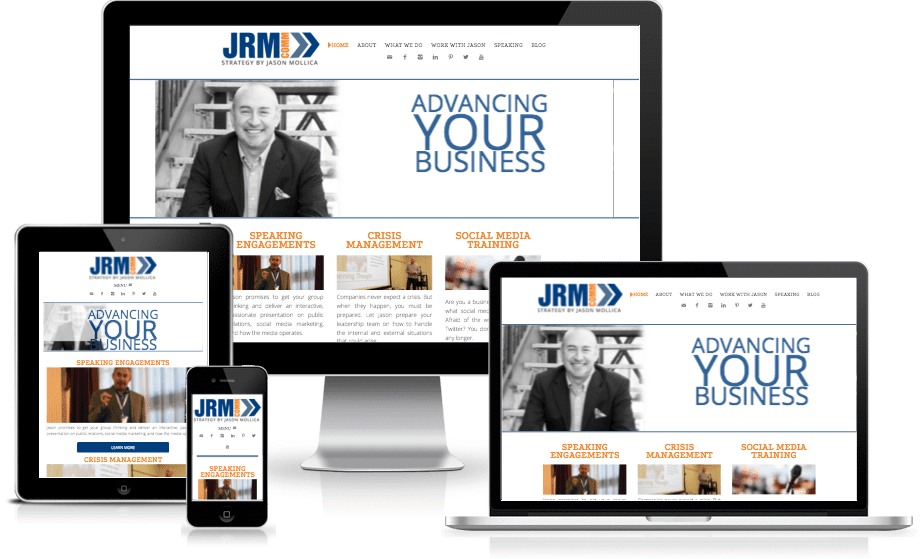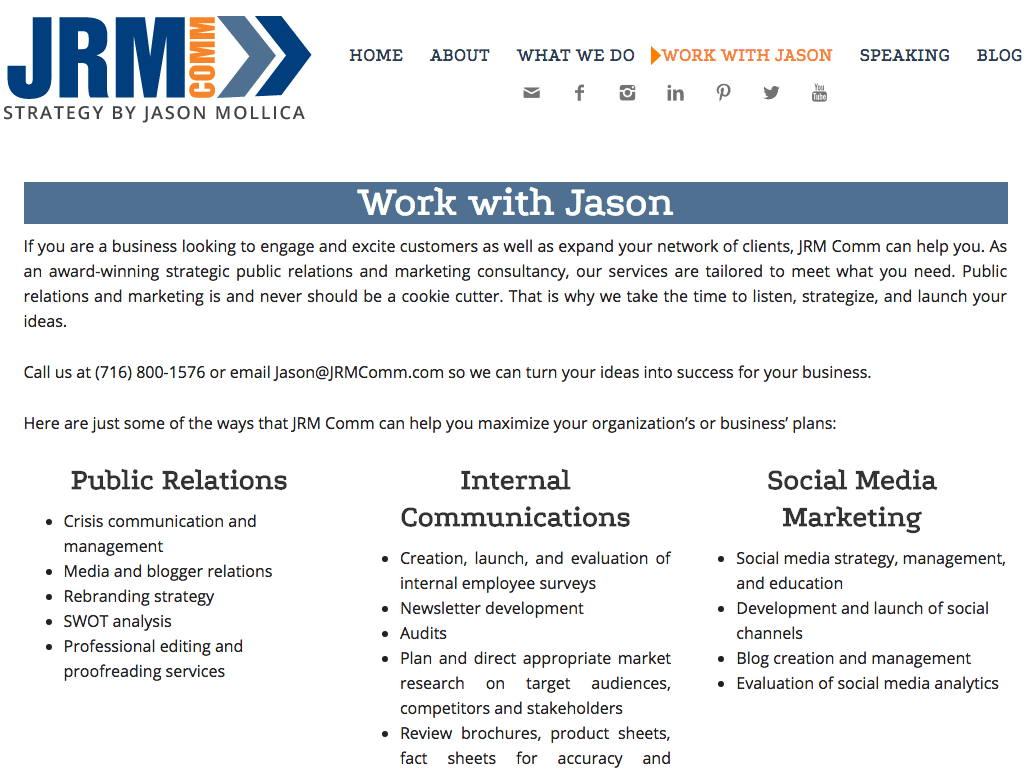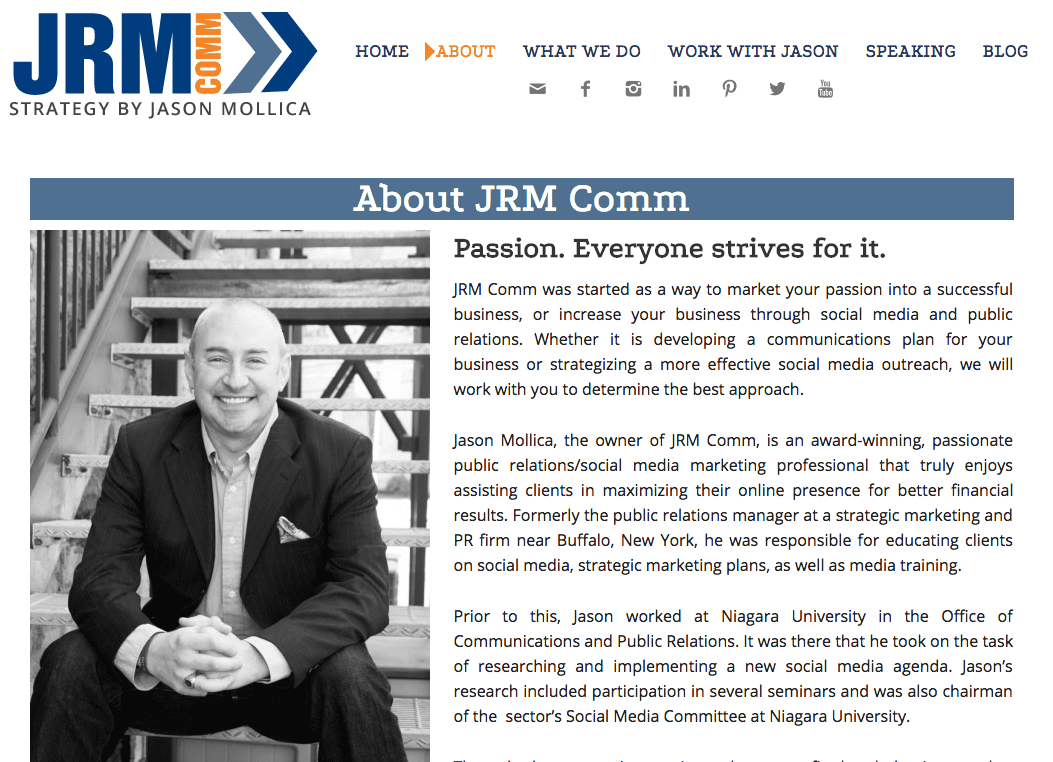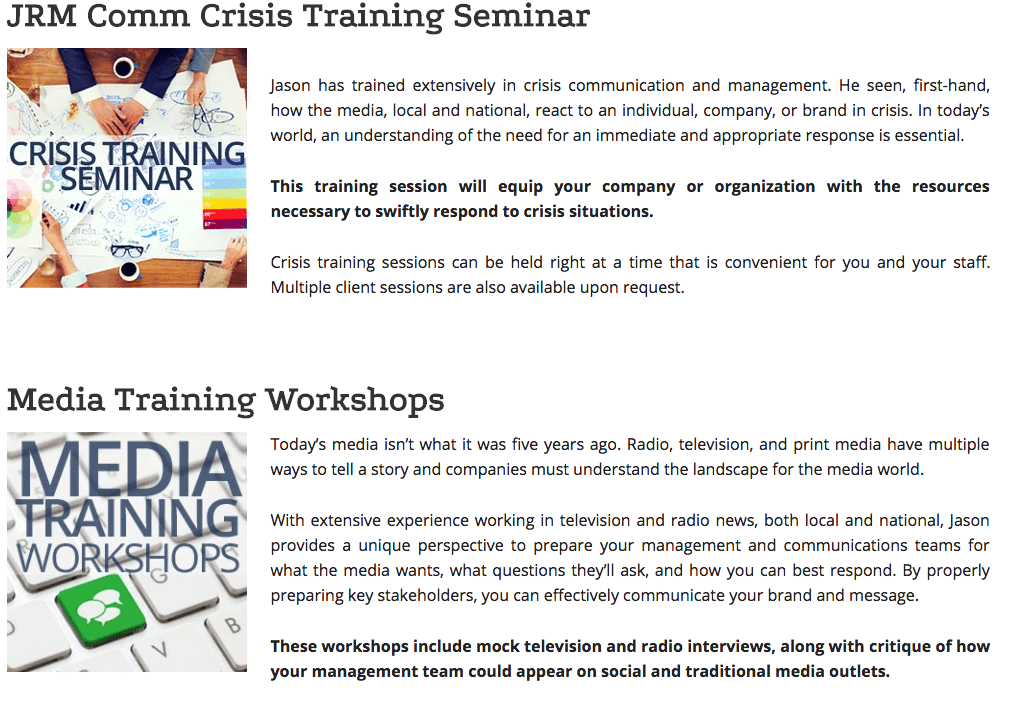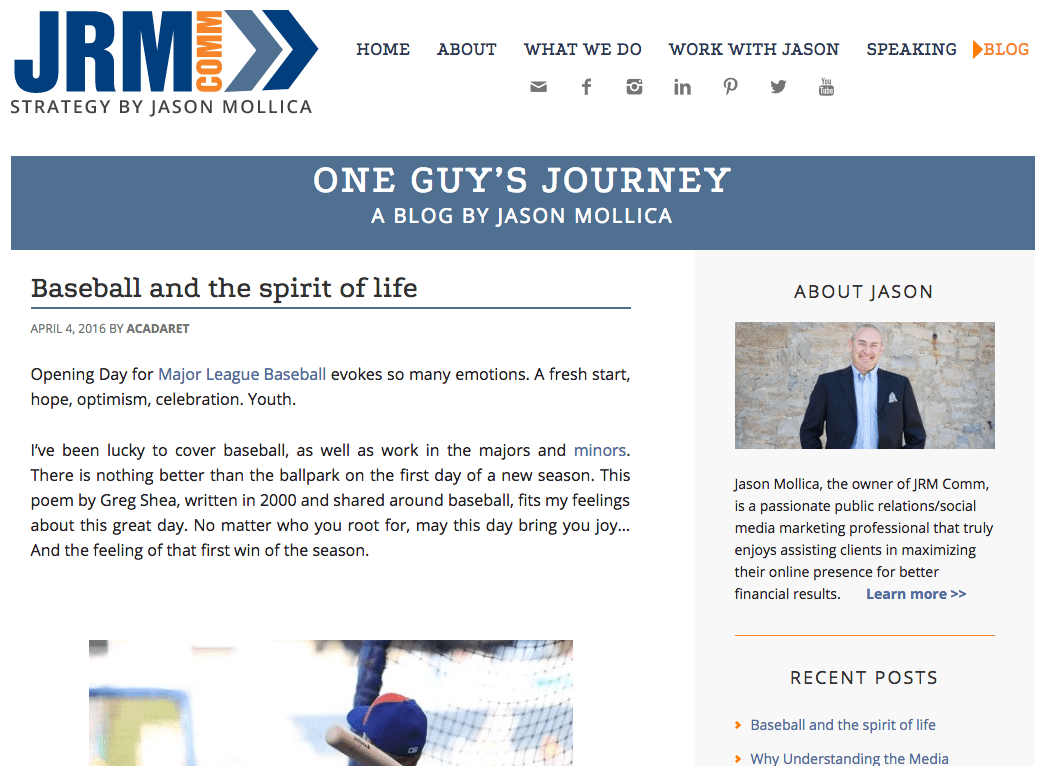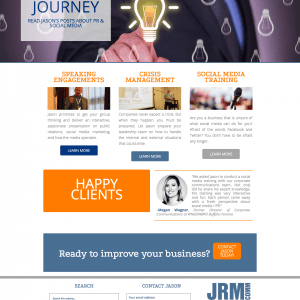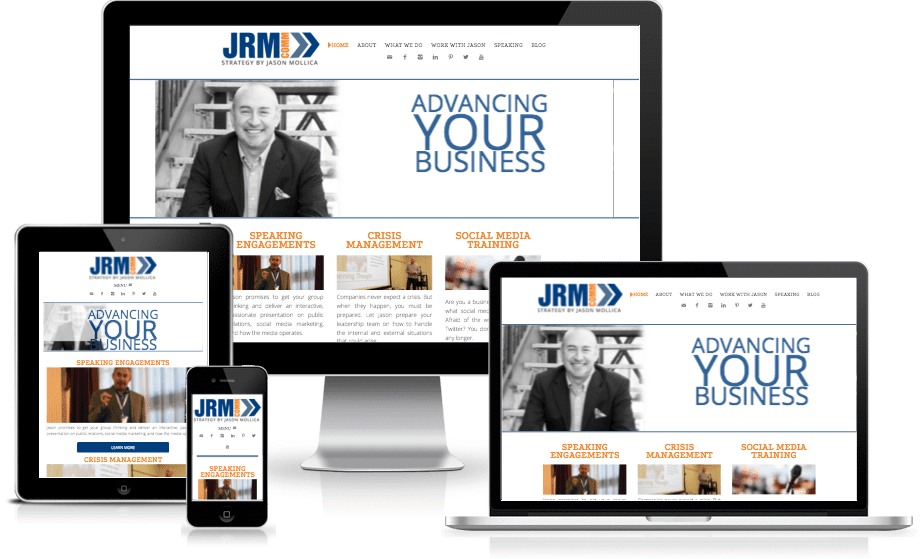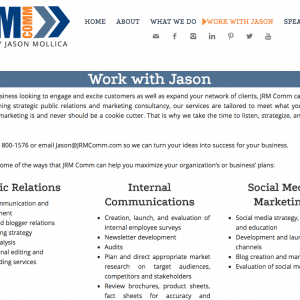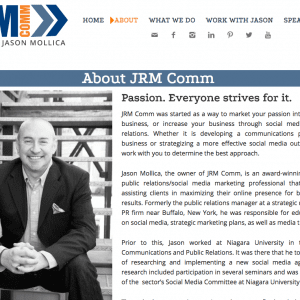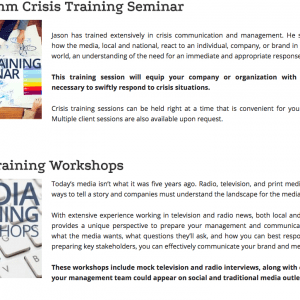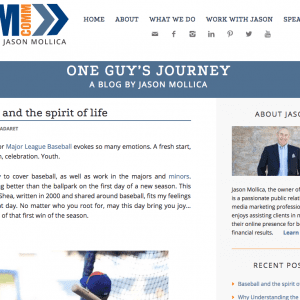 Background
Jason Mollica wanted his consulting and speaking business to be accurately represented by his website, so I got the great pleasure of working with him to realize this vision. I used lots of images to set the tone for the website and brand, as well as strategized with Jason to make it very clear how to hire Jason and what he does. Important, no?
Services
Logo and branding. Formatting of all page content. Integrating a blog.
Client Feedback
I don't mind saying that I'm sitting here with tears in my eyes as the new website is live. This site is everything I wanted it to be… and more! Since I started my business, it's been a thorn in my side that my work didn't mirror the website. Now I feel like it does.

This is all thanks to you, your hard work, your great eye for what a person wants, and being such a wonderfully easy person to work with. The effort you put in was beyond my expectations!