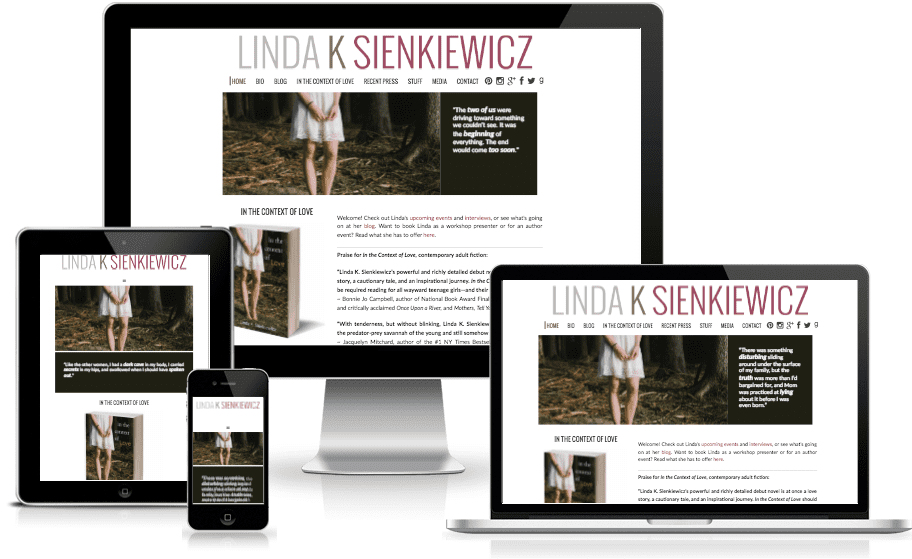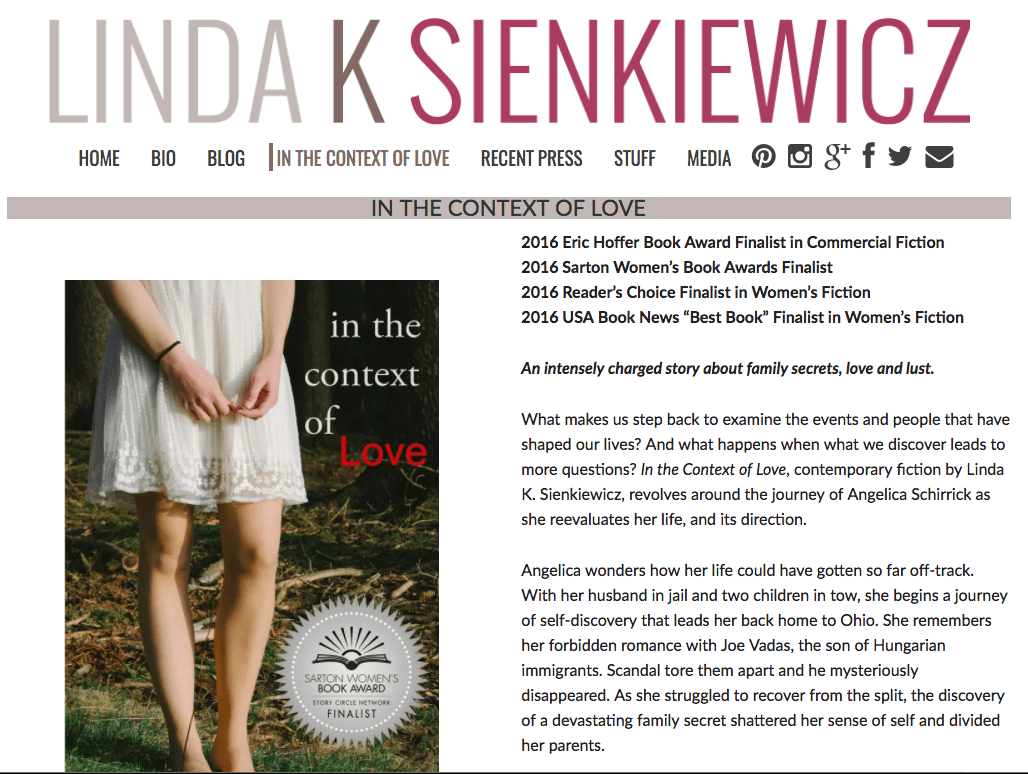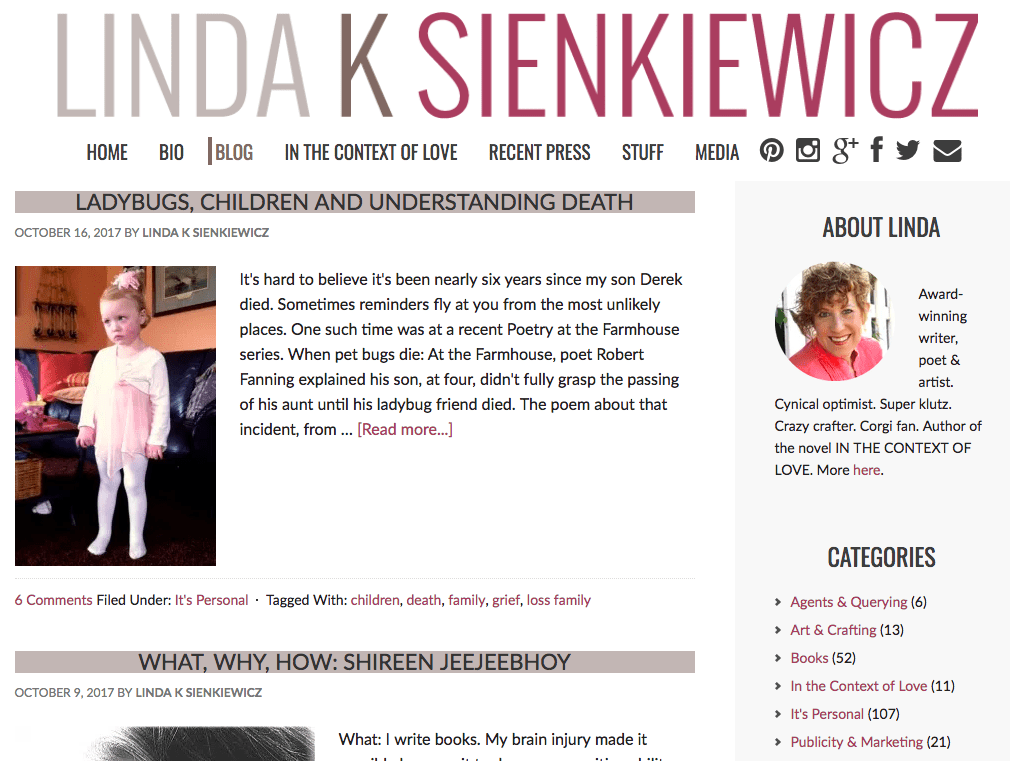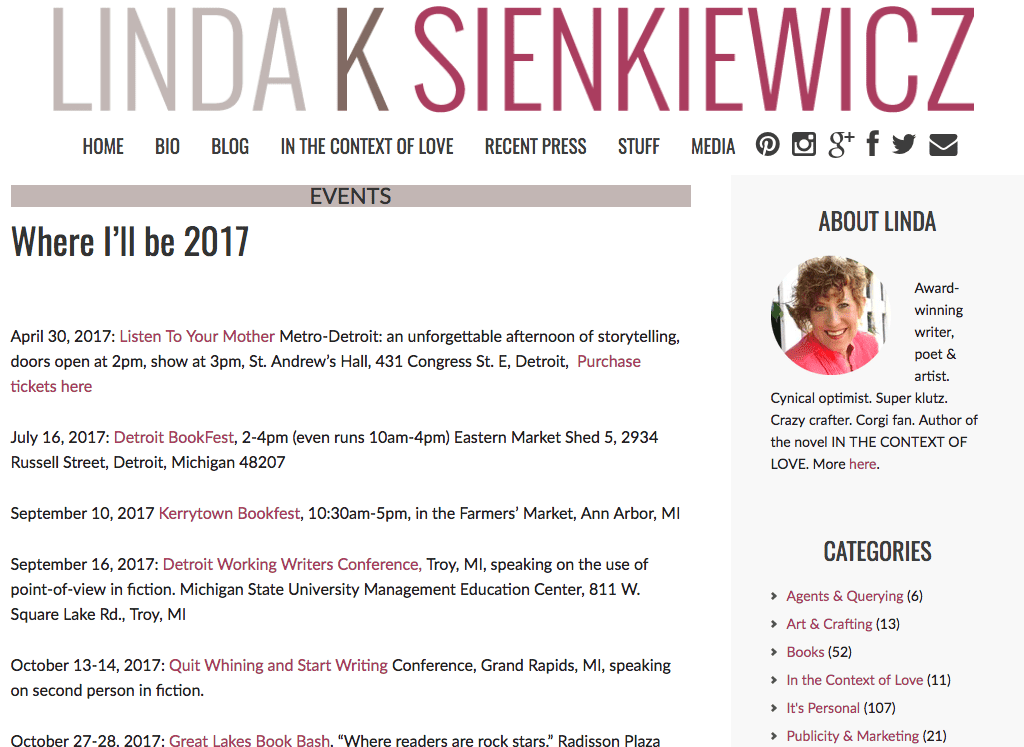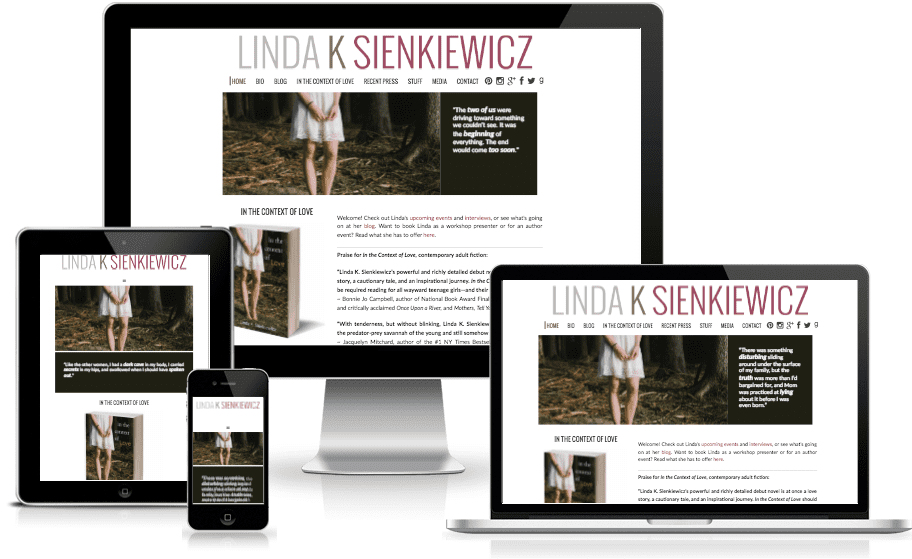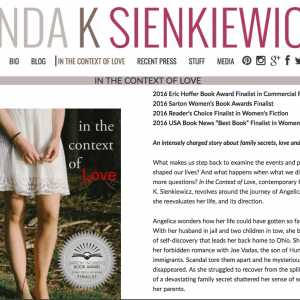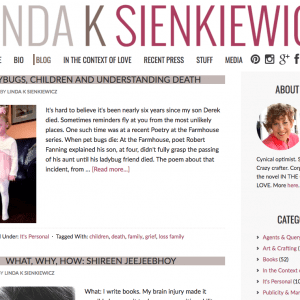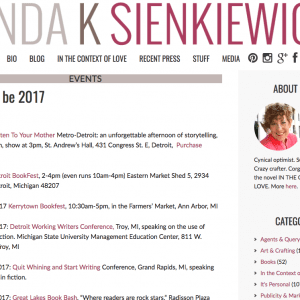 Background
Linda is an author who was ready to stop trying to do her own website design and hire out. With her first novel coming out, she was ready to get a cohesive, effective web presence. Lucky me, I got to work with her! We featured excerpts from her book on the slider as well as raves about her writing from other authors. As an active blogger, it was important to feature the blog on the home page as well, so visitors would be pointed to that dynamic content.
And as an author, selling her book was of primary importance, of course, so making that easy was vital!
Services
Logo and branding. Content strategy. Formatting of all page content. Integrating a blog and slider.
Client Feedback
"As a writer and artist, I'd made websites myself using free templates for years, but now that I have a published novel, it was time for a clean, fresh, creative website. No more messing around; I needed a professional! Ashley took my vague ideas and wowed me with several layout options. She fielded my questions with ease, explained editing in a way I understood, and calmed my concerns over "getting everything just right" with finesse. She is knowledgable and intuitive, plus she's fun to work with. I'm thrilled with my new website."