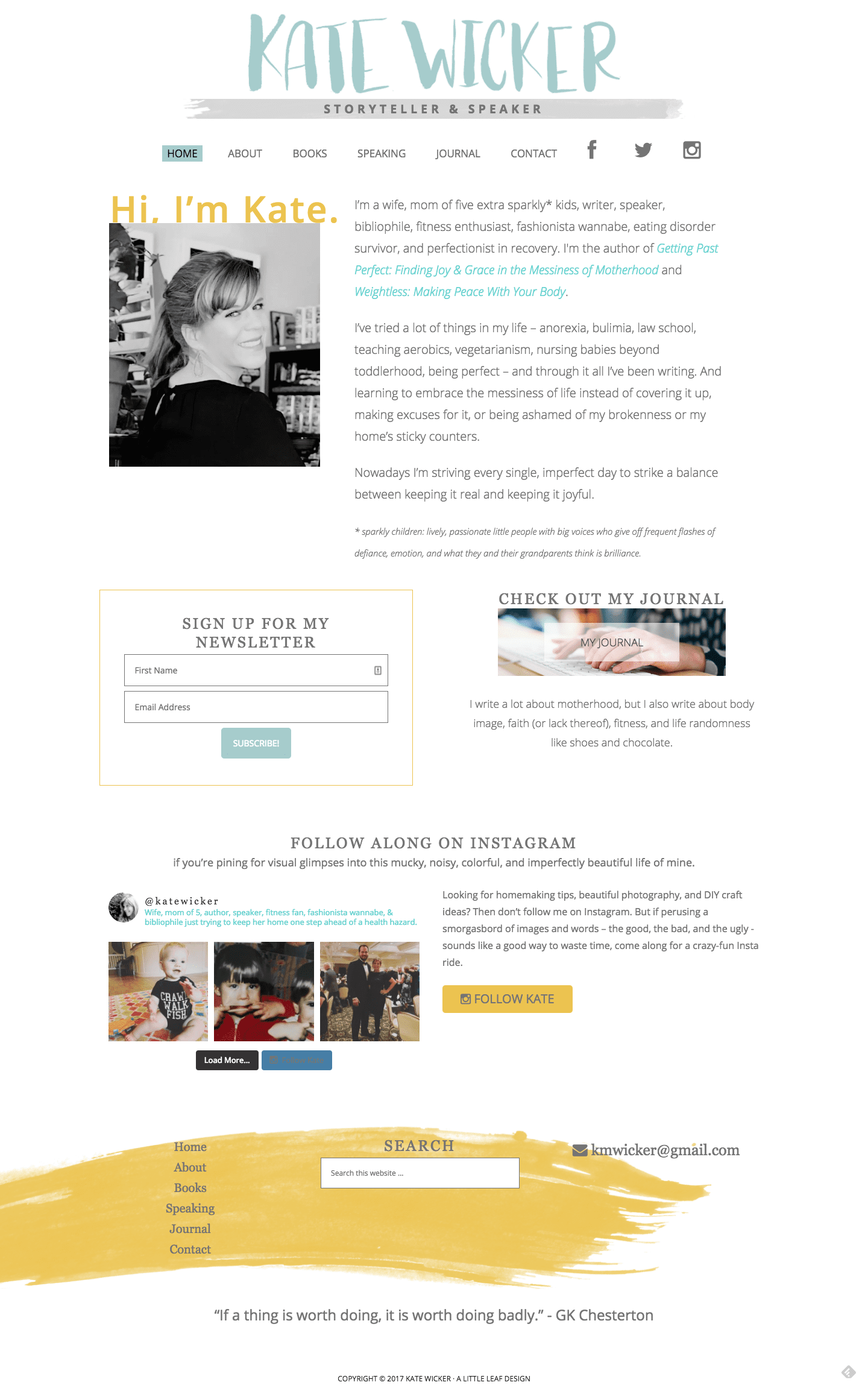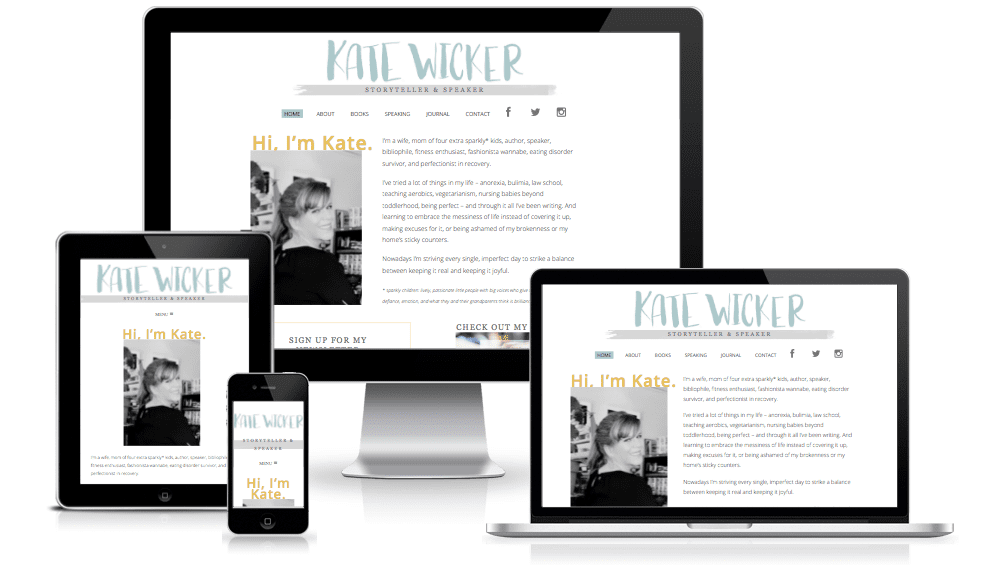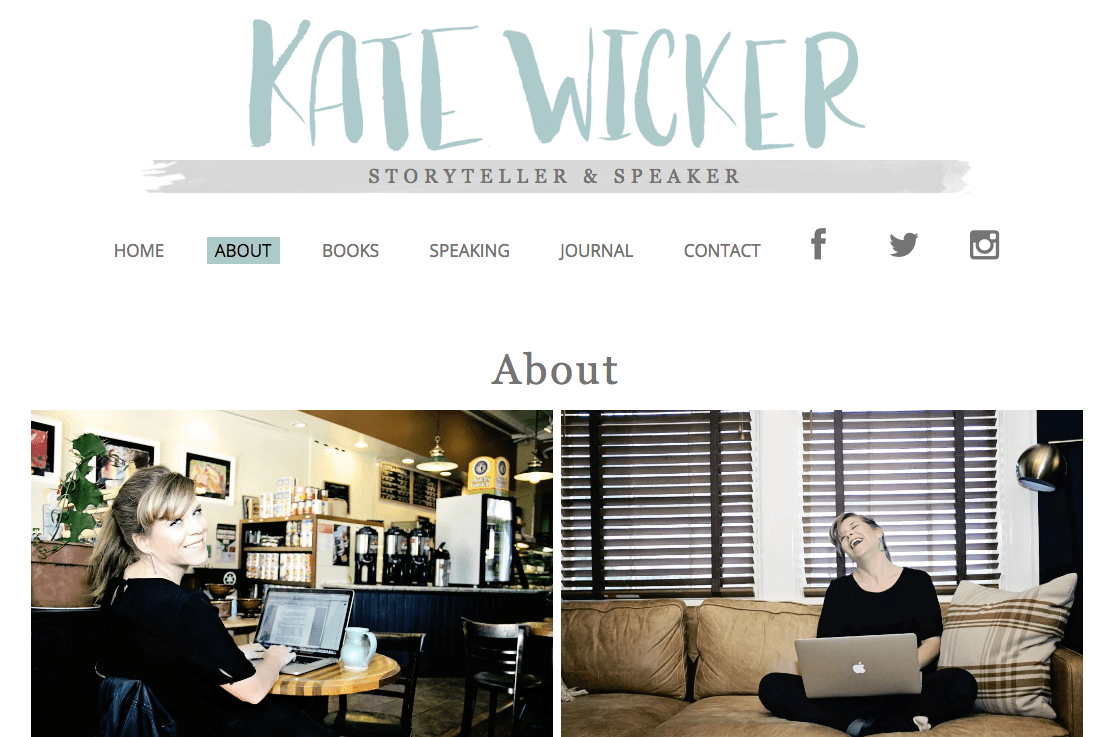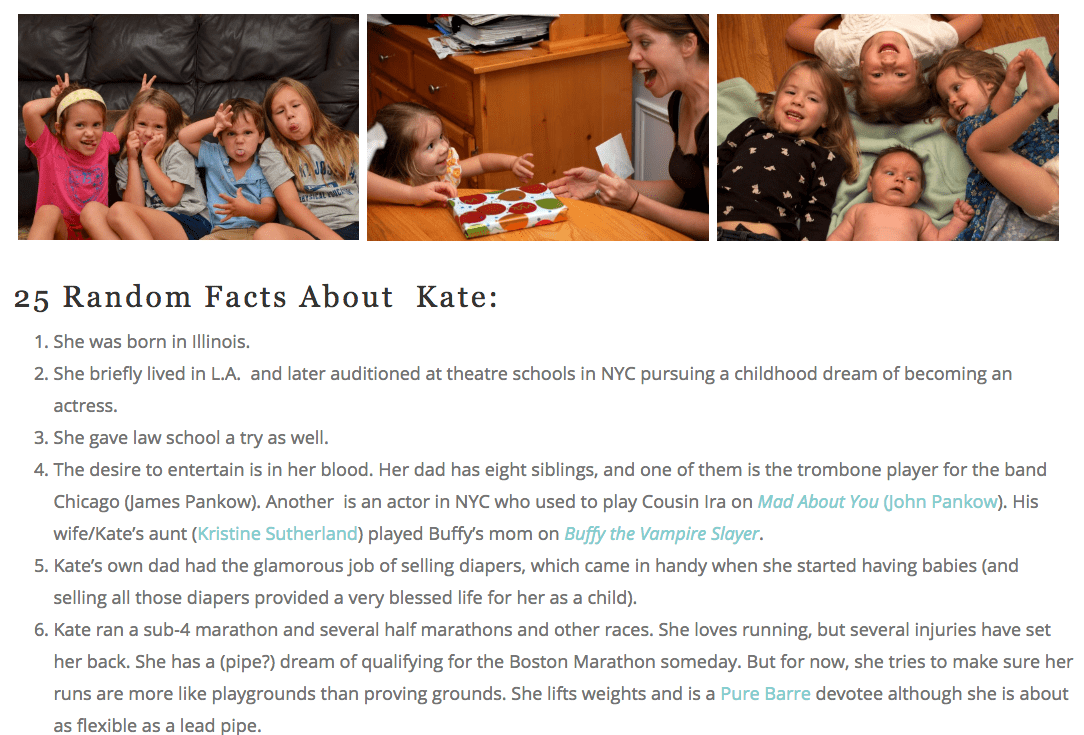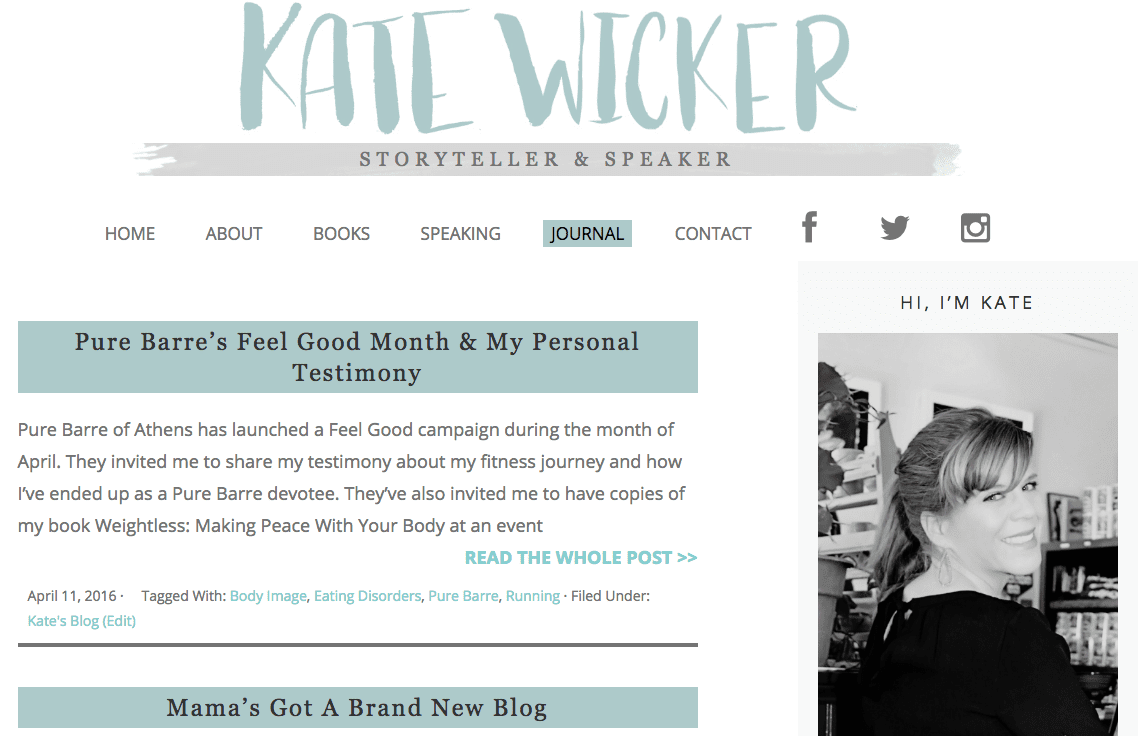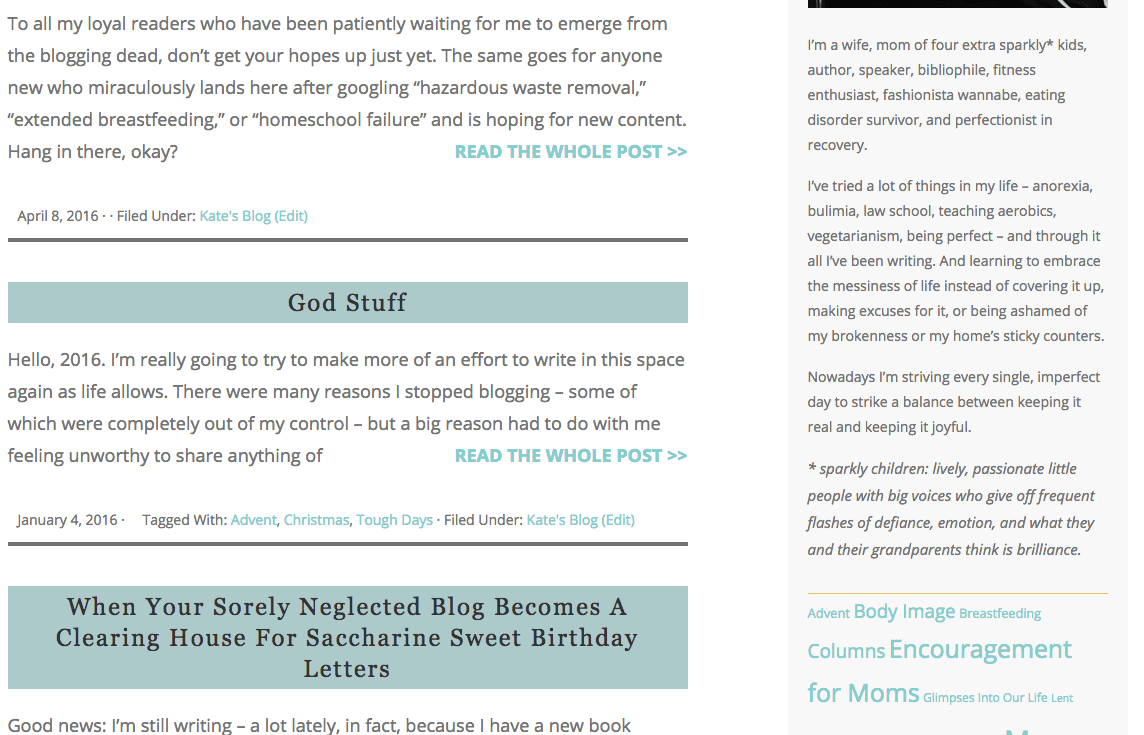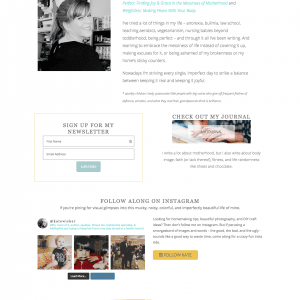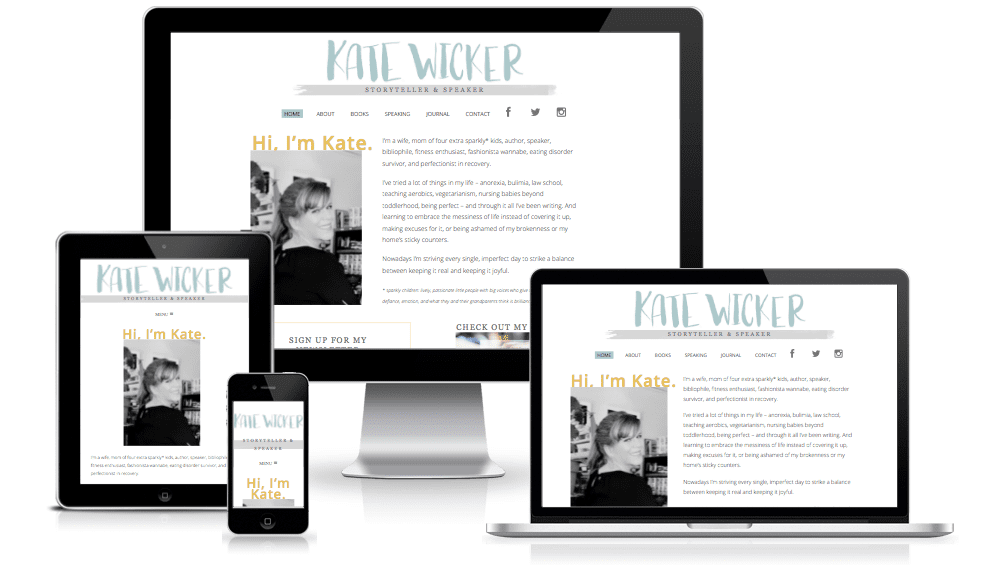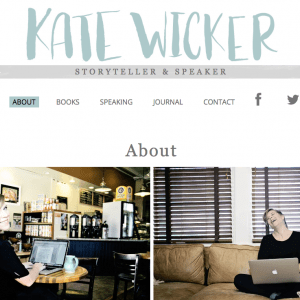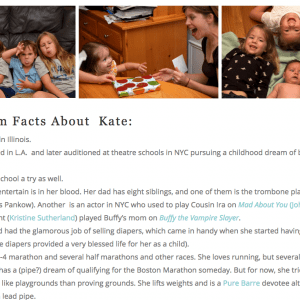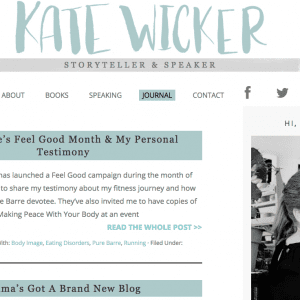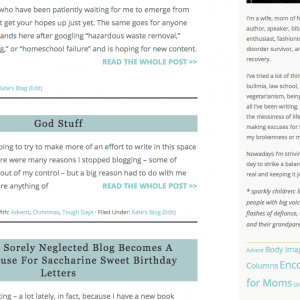 Background
Kate is a blogger, author, and speaker – she contacted me in hopes that we could create a new home online that she loved. With a huge blog archives and a new book coming out, we had our work cut out for ourselves! But we are both very pleased with the final product.
Services
Branding. Formatting of all page content. Complete site redesign.
Client Feedback
When I decided it was time to give my website a facelift, I approached several design firms. But from the moment I connected with Ashley, I knew she was the right fit. She was fun and easy to work with, and she has an eye for clean design – something I was definitely looking for with my new site. Ashley offers both professional and personal design services at a fair price.