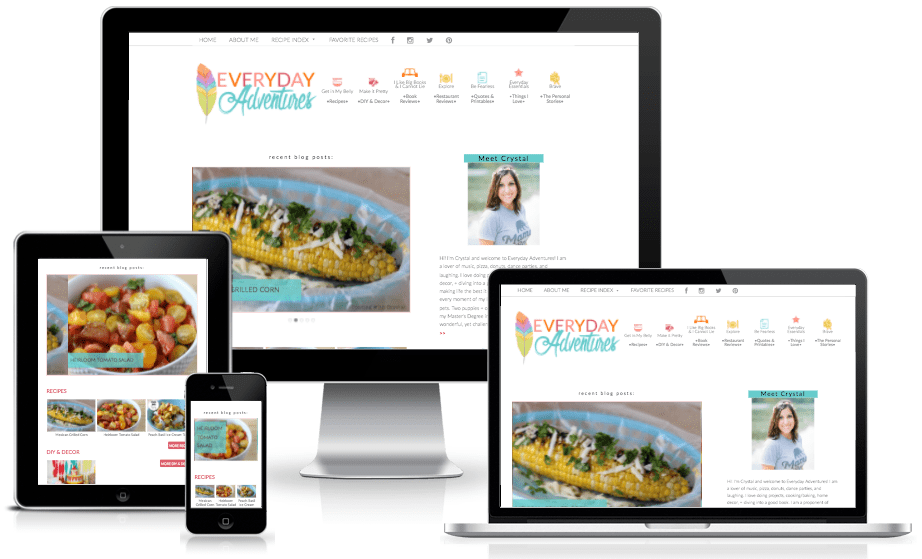 Responsive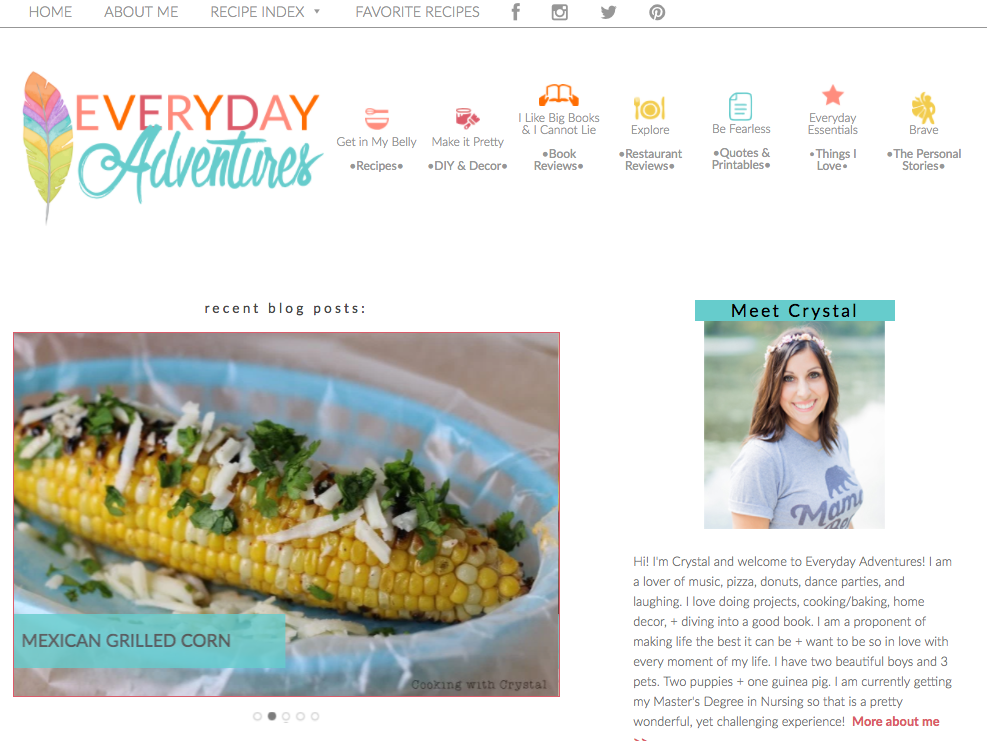 Home page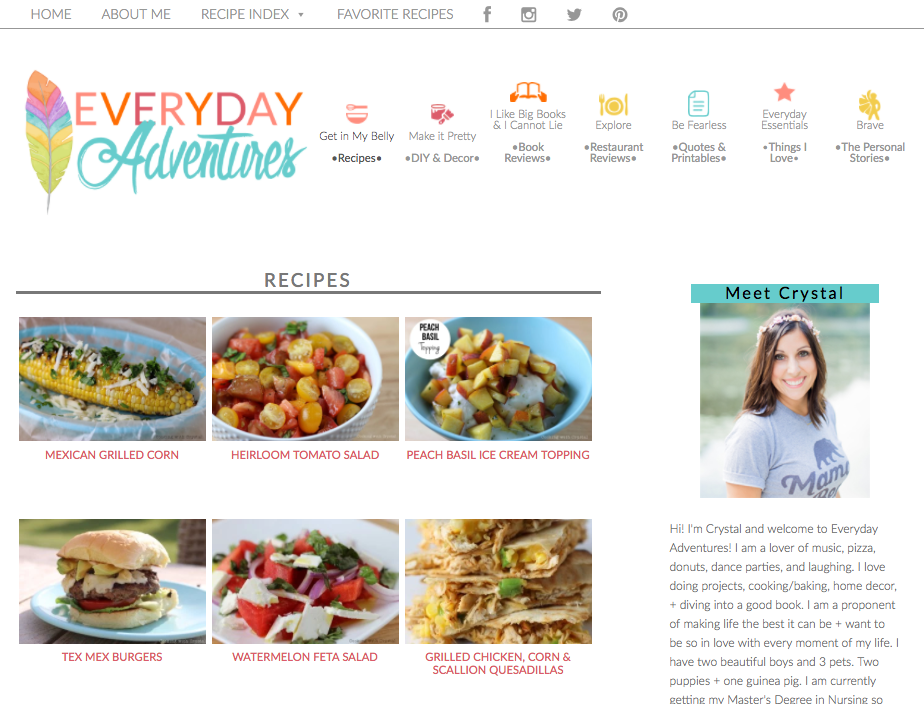 Recipe Page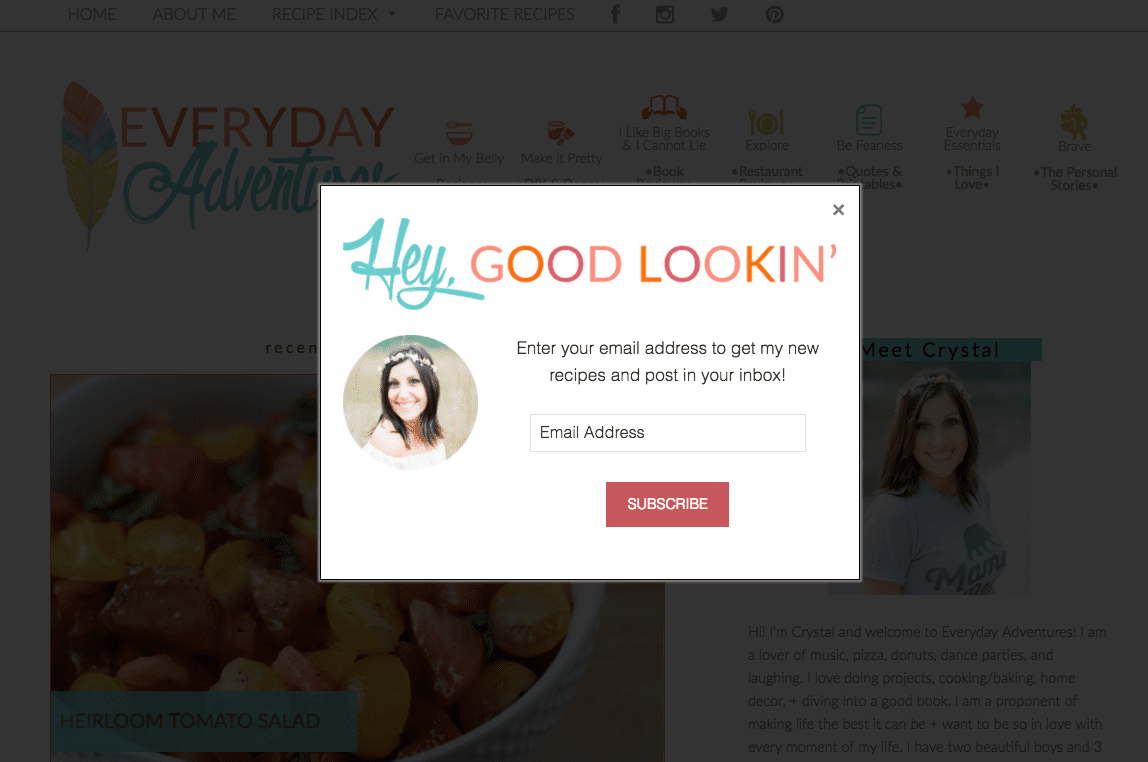 Pop up newsletter sign up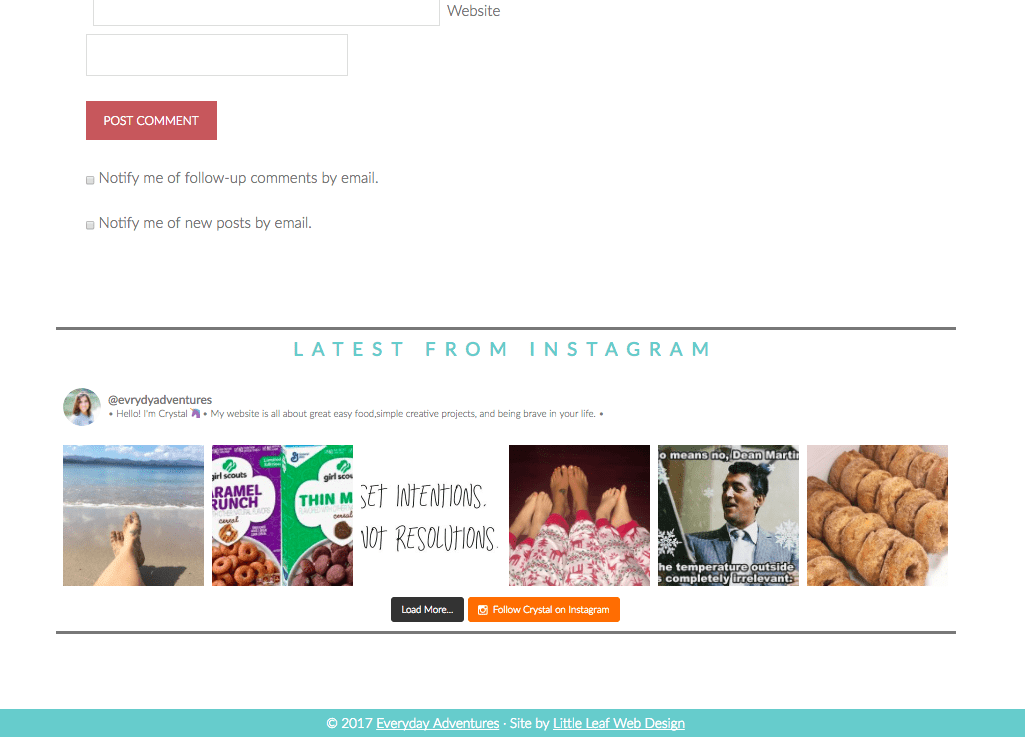 Instagram Footer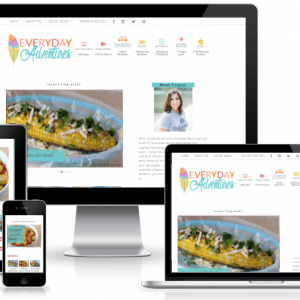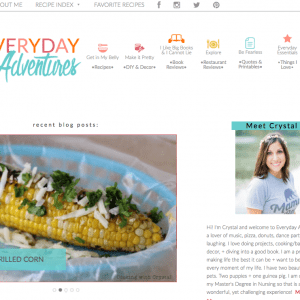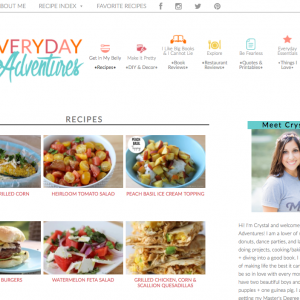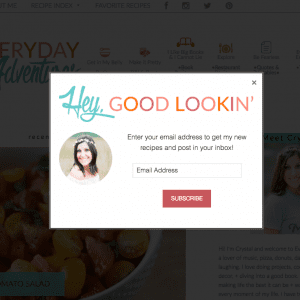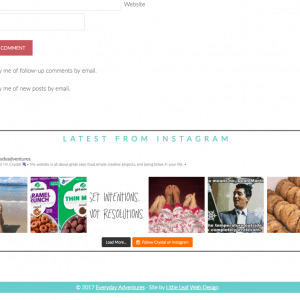 Background
Crystal is a mom, a student, and a blogger. She is BUSY. So I wanted to make this site as easy possible for her to maintain. She wanted to move from a cooking website to a more inclusive website with more topics. She uses a lot of gorgeous recipe photos, so I made the archives and page organization very image-heavy, which makes it more engaging and easy to browse.
Services
Logo and branding. Formatting of all page content. Creating a recipe index, re-categorizing and tagging all recipes and posts, and . Designing and configuring a newsletter sign up pop up.
Client Feedback
Working with Ashley was incredible. She took my vision, listened carefully, and made my dream come to life. It was such a pleasurable experience and I highly recommend working with her to others! She is incredibly talented.